Andalucia, Spain
Gibraltar, Olvera, Ronda, Málaga, Fuengirola, Antequera, Frigiliana March-April 2017
Mentions Marbella
Tren de las 3 Culturas (no link)
Memoir:
We spent two weeks in the region of Costa del Sol, Andalucia in Southern Spain, and it was just a beautiful, relaxing time. The photos in this post don't include our resort memoirs (view here and here), but rather this is a collection of our favorite photos of the region that we captured during outings and day trips.
All these places were within 1.5 hours (one-way) driving distance from where we were staying. Of course, we wouldn't have been able to see as much of Andalucia as we did (oh, and Gibraltar!) if we didn't have our rental car from Hertz.
Most of the places in these pictures are small, countryside towns. We were just blown away by the history and beauty of each of these places. We particularly loved the whitewashed villages accented by vivid flowers and Spanish decor.
As for all the places that we missed, like Cordoba, Grenada, and Sevilla…I suppose it just means we'll be going back to Andalucia someday 🙂
---
All activities, accommodations, and rental car were paid for at our own expense.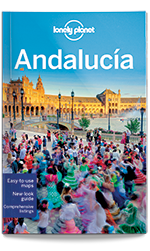 This post may contain affiliate links, which means that if you click the links and make a purchase, we make a small commission (at no extra cost to you). If you found this post helpful, consider using our links to support us :)